Sexual Assault Awareness Month 2021

At NEWS, we are dedicated to supporting survivors of sexual violence every day of the year – but each April for Sexual Assault Awareness Month (SAAM) we do something a little different.
During SAAM, we ask individuals across the valley to engage with this issue by learning more about sexual violence, sharing information and participating in our community-wide awareness activities. Although we continue to stay physically distant to avoid exacerbating the current COVID-19 pandemic, NEWS continues to spearhead important conversations and online gatherings to help flatten the curve of sexual violence in our community.
We know that 1 in 3 women and 1 in 6 men have experienced sexual violence in their lives. Sexual violence is a public health, human rights and social justice issue that impacts everyone in Napa County. Every day we hear powerful stories from survivors, illustrating the widespread impact of sexual assault, harassment and abuse. For SAAM, we direct our attention to prevention. We can reduce instances of sexual violence by normalizing consent, educating ourselves and our loved ones, and supporting survivors. This year, NEWS is centering the voices of local teens through our #NapaTeensKnow SAAM awareness campaign. We are also leveraging our relationships with community partners to bring education to adults, teens and children alike.
Turn to the NEWS website and our social media this April for our events, information, social media posts and graphics. You can easily share, post and tag @news4peace throughout the month to get involved. Together, we can support survivors and change the way our community understands and responds to sexual violence.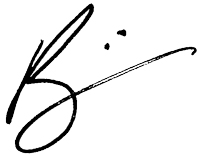 Coach Bailie, Program Manager Sexual Assault Victim Services
---

S

how your support of survivors and NEWS by using our "I Believe Survivors" SAAM Facebook Frame

during the

month

of April

.
To add the frame to your Page's profile picture:
Click your profile picture in the bottom left and select your Page.

Search for a frame by entering the frame's name: "I believe survivors-NEWS" or "saamnews".

Choose the frame you want to use from the results.

Click Use as Profile Picture.
---
Download one of our Zoom backgrounds!
Just click on the thumbnail below that you would like to download. Once the larger image appears on your screen, right-click on the image and choose "Save image as..." from the dropdown menu. Save the image to your device and set it as your Zoom background for the month of April!
Click HERE if you don't know how to use a virtual background in a Zoom room.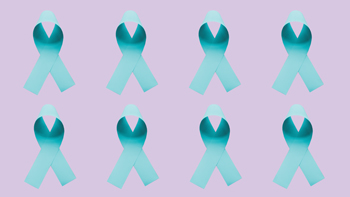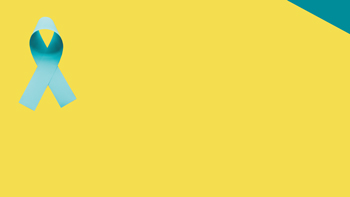 ---
Participate in a SAAM event!
SAAM Day of Action
Join us in wearing teal — the color of sexual assault prevention — on Tuesday, April 6th, to kick-off SAAM. Everyone has a role to play in ending sexual violence and showing your support for survivors by wearing teal is one way you can embrace your voice for change. Wearing teal during SAAM Day of Action serves as a conversation-starter for important issues about consent, respect, and supporting survivors.
Tag NEWS @news4peace #SAAM
---
Boss of My Body Story Time
We're collaborating with the Rainbow Action Network for Boss of My Body Story Time and conversation about consent, boundaries and respect. Register HERE on Facebook!
---
Wear Jeans on Denim Day!
Wear jeans to take a stand against victim-blaming in honor of Denim Day – Wednesday, April 28th. Wearing jeans on Denim Day has become a symbol against destructive attitudes surrounding sexual assault and victim blaming.
Tag NEWS @news4peace #denimday
---
Raise a cone for NEWS on Thursday, April 29th by supporting our Dine and Donate with Ben & Jerry's. In support of Sexual Assault Awareness Month, 20% of sales will be donated to NEWS when you mention this promotion.
---
---
"What Were You Wearing?" is an art exhibit based on student-survivor descriptions of the clothes they were wearing during their sexual assault. This installation provides a tangible response to one of our culture's most pervasive sexual assault myths and asks participants to understand that sexual assault is never about the clothing. Click on the links below to view graphic representations of the exhibit.
The act of shedding those clothes is never enough to bring peace or comfort to survivors. This violation is not simply woven into the fabric of the material, it is a part of the survivor's new narrative.
One of the goals of the installation is for everyone to see themselves reflected in not only the outfits, but also the stories. This realization moves us away from blaming the victim for violence and places responsibility where it belongs - on those who cause harm.
Survivors of sexual assault deserve to feel heard, validated, believed, and to know that assault is never their fault.
NEWS is grateful for the opportunity to present this virtual recreation of "What Were You Wearing?" from the original creators, Dr. Mary Wyandt-Hiebert and Ms. Jen Brockman at Kansas University and would like to thank the brave survivors who donated their stories for the cause.