"What Were You Wearing?" Survivor Art...
April 2nd to the 26th  Napa Valley College Buildings 1500 and 1300
A Survivor Art Installation entitled "What Were You Wearing?" will be available for viewing on the Napa Valley College campus from April 2nd to April 26th in the lobby of buildings 1300 and 1500. The installation is open to the public.  In honor of Sexual Assault Awareness month, NEWS Domestic Violence and Sexual Abuse Services is curating the exhibit as a tangible response to one of our culture's most pervasive sexual assault myths. Outfits featured have been recreated from the stories of student-survivors from across the country.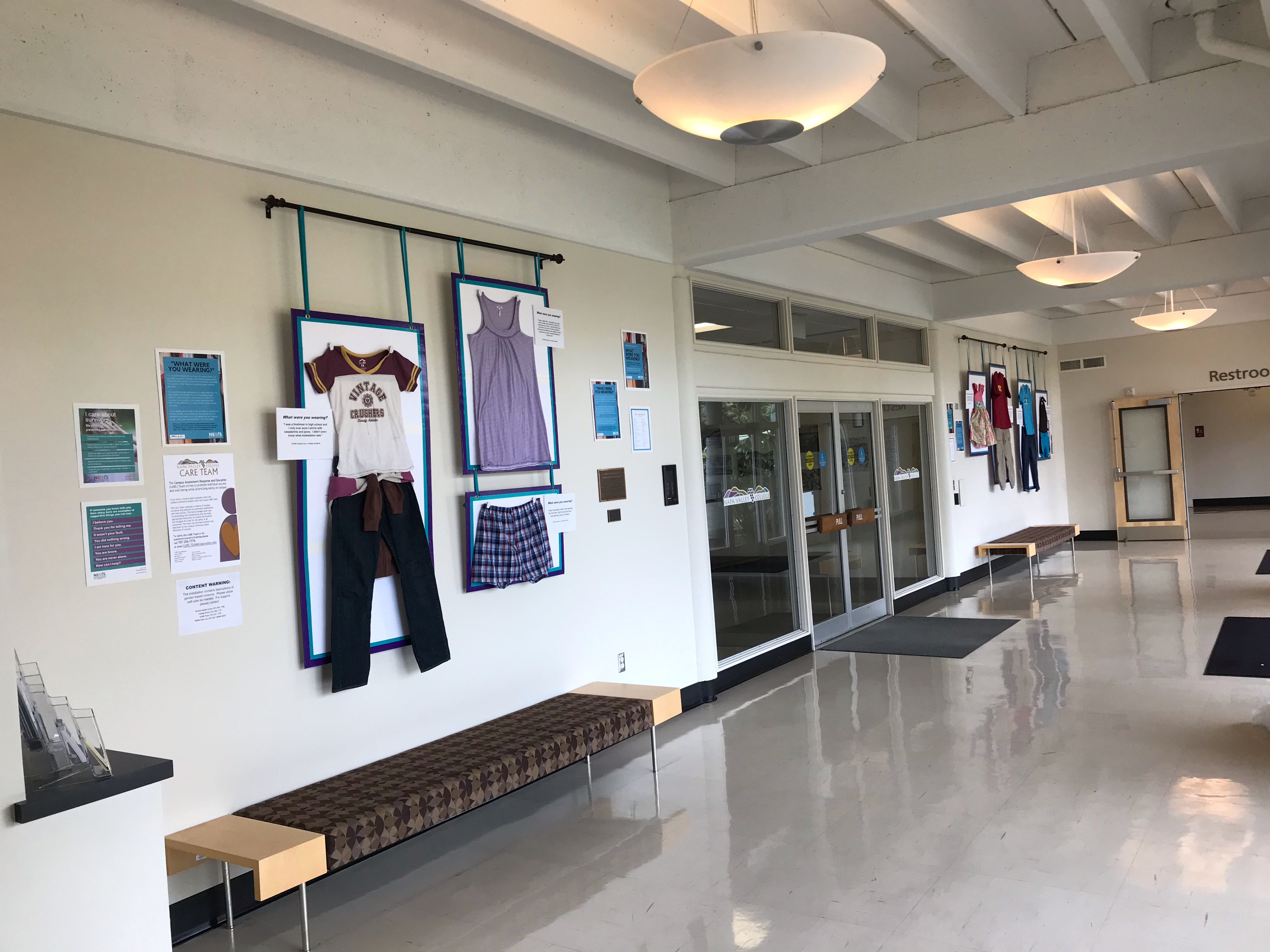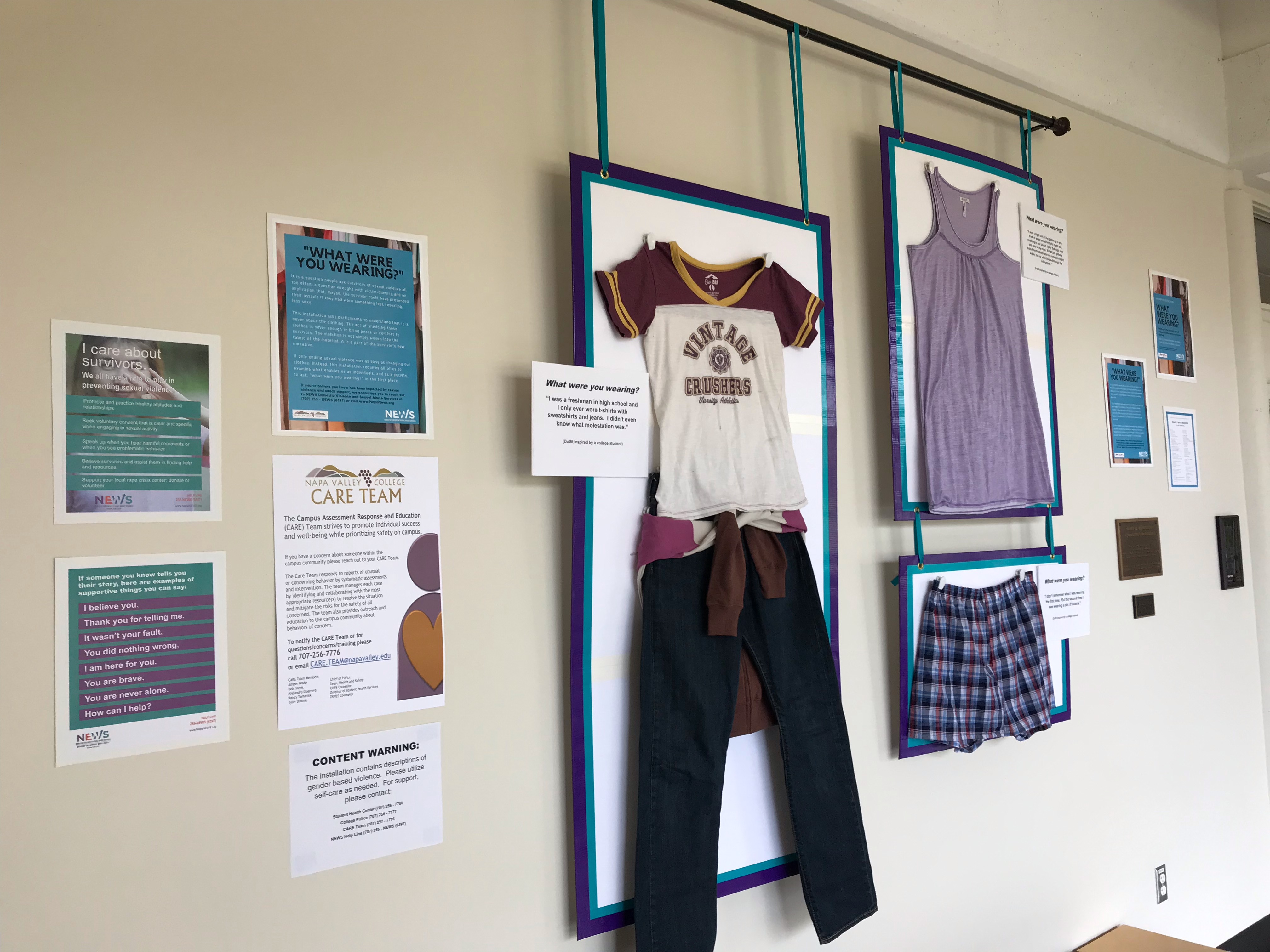 ---