COVID-19 Resources
In most cases, NEWS staff can be reached by these means:
Administrative Office: (707) 252-3687
24-Hour Help Line: (707) 255-NEWS (6397)
info@napanews.org
https://www.napanews.org/about/contact
https://www.facebook.com/NapaNEWS/
---
Covid-19 Resources:
VIRTUAL LOCAL ASSISTANCE CENTER (LAC) HERE
Food, Mental Health, Financial, and Healthcare Resources


FOOD RESOURCES
Food Resources Information PDF: ENGLISH SPANISH
CalFresh Update March 23, 2020 HERE
FINANCIAL RESOURCES:
Unemployment Resources:
EDD Unemployment:
English 1-800-300-5616
Spanish 1-800-326-8937
https://edd.ca.gov/Benefit_Programs_Online.htm
Find information about the delay in paying your taxes HERE
Napa Valley Community Foundation Financial Assistance HERE
C4Yourself ® is an online application system that allows you to apply for benefits.
CareerPoint virtual employment services (English and Spanish)
MENTAL HEALTH RESOURCES:
Mental Health Resources (COAD) in Spanish HERE
Mental Health Resources (COAD) in English HERE
Mental Health Resources for Seniors (COAD) English/Spanish HERE
GENERAL COVID-19 INFORMATION:
Napa County "How toGet Info" Flyer in English and Spanish is HERE
State of CA COVID-19 Resource Page HERE (With links to Unemployment, Paid Family Leave, Disability, Symptoms, Prevention)
California Department of Public Health COVID-19 webpage is HERE
US Center for Disease Control COVID-19 webpage is HERE
Napa County Shelter At Home Order HERE
MISC. RESOURCES:
Napa County Superior Court COVID-19 Update HERE
Parent/Caregiver Guide to Helping Families Cope With the Coronavirus Disease 2019 (COVID-19) HERE
ICE Statement HERE
---
---
This page is for purposes of communication during the event of a disaster/emergency in Napa County which would impair communications between NEWS staff, clients, and the community.

NEWS is part of the Community Organizations Active in Disaster (COAD) and will be an active participant in relief efforts in the case of a disaster in our area.
Other Disaster resources:
Earthquakes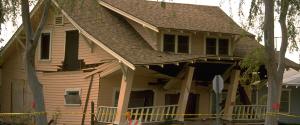 Earthquakes are sudden rolling or shaking events caused by movement under the earth's surface. Earthquakes happen along cracks in the earth's surface, called fault lines, and can be felt over large areas, although they usually last less than one minute. Earthquakes cannot be predicted — although scientists are working on it!
https://www.ready.gov/earthquakes
Basic Disaster Supplies Kit
Floods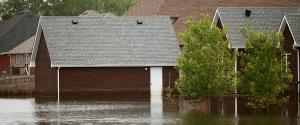 This page explains what actions to take when you receive a flood watch or warning alert from the National Weather Service for your local area and what to do before, during, and after a flood.
Wildfires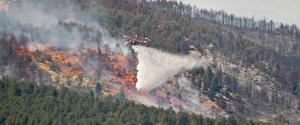 This page explains what actions to take if you receive a fire weather watch alert from the National Weather Service for your local area and what to do before, during, and after a wildfire.
Terrorists have frequently used explosive devices as one of their most common weapons. Terrorists do not have to look far to find out how to make explosive devices; the information is readily available in books and other information sources. Explosive devices can be highly portable, using vehicles and humans as a means of transport. They are easily detonated from remote locations or by suicide bombers.
https://www.ready.gov/explosions