October is Domestic Violence Awareness Month
NEWS and the Domestic Violence Task Force invite you to...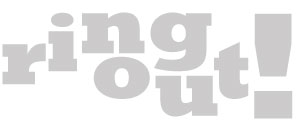 • October 1 at 2:00 pm
Ring Out to End Domestic Violence
- join  Napa County churches as their bells ring out to kick off Domestic Violence Awareness Month on Tuesday, October 1st, at 2:00 pm, for 2 minutes!
Stop and take a moment of silence and listen to the church bells ring, and remember those who were victims, and those who are survivors of domestic violence.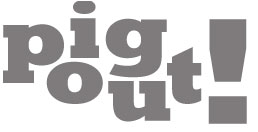 •    All month
Piggy Bank Drive at local banks
Rabobank
700 Trancas St, Napa

Mechanic's Bank
3350 California Blvd, Napa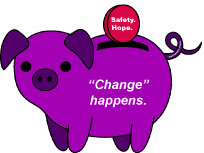 Bank of Marin
600 Trancas St, Napa

Bank of Napa
2007 Redwood Rd., Ste. 101. Napa
Umpqua Bank
305 Soscol Ave., Napa
For the Month of October 2013 NEWS purple piggy bank collection boxes will be in the bank lobby, along with Domestic Violence information and prevention cards. The banks will be collecting donations from customers and staff and vying for the coveted "Purple Piggy With a Purpose" Award! We don't even know what that is yet, but it is sure to be great!
You can also stop by the NEWS Administration Office and pick up your own Purple Piggy Bank and collect donations for NEWS! Fill your bank with "Change" and make "Change" for women and children in Napa County who need our help. Drop off the "Change" you collected, and you can keep the bank!
If your bank would like to participate, please contact Karen at (707) 252-3687 or karenc@napanews.org.
Kids Coloring Contest!
Download the contest page in ENGLISH or SPANISH.
•    October 12 at 2pm
Altered Attitude Motorcycle Club BBQ
- Benefitting NEWS at Kennedy Park, 2295 Streblow Drive, Napa. Saturday, October 12, 2:00 - 7:00 PM. Food, Drinks, Live Music, Raffle, and a whole lot of fun! Cost is $20 donation per person. For more information contact Andrew at 707-738-0502.
Check out the event on Facebook HERE.

•    October 17 9am-9pm
Eat to Defeat Dine & Donate
- at Taqueria Rosita, 1214 Main St, Napa

•    October 24 at 6:30-9:30pm
"A Place at the Table" Film & Resource Fair
- at Copia, 500 First Street, Napa, Thursday, October 24th, 6:30pm-9:30pm
If you are an advocate, an activist, or someone who can help build access to food resources, we have "A Place at the Table" for you! Table sponsors can download a form HERE.
"And that is how change happens. One gesture. One person. One moment at a time."           ~Libba Bray