NEWS Executive Director, Joins CalCASA Board...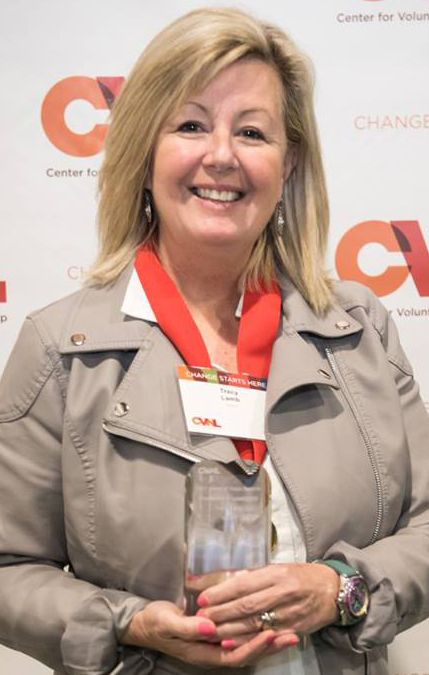 NEWS Executive Director, Tracy Lamb, recently joined the Board of Directors for the California Coalition Against Sexual Assault (CalCASA). CALCASA is the only professional organization dedicated to advocating on behalf of and supporting the work of rape crisis centers, which operate independently throughout California. CALCASA is committed to ending sexual violence through a multifaceted approach of prevention, intervention, education, research, advocacy and public policy.
The organization provides a critical bridge among the efforts made by advocates providing direct services, statewide policy makers and federal responses to violence against women. "I am honored and excited to join the Board at this pivotal time in the history of the movement to end sexual violence," says Lamb
Also, on March 15, 2018, Tracy received the Excellence in Leadership Award from CVNL at their 3rd Annual Heart of Napa Awards. The Heart of Napa Awards recognizes outstanding nonprofits and the committed individuals who serve them. The awards are a platform for nonprofits to share inspiring stories of courage, advocacy, and change.
---
Excellence in Leadership
Tracy Lamb, NEWS
NEWS, Domestic Violence and Sexual Abuse Services, is dedicated to providing safety, hope, healing and empowerment for survivors of domestic and sexual abuse. The strategies implemented by Tracy and the NEWS team, are designed to address the immediate needs of survivors, create pathways to safety and healing in a trauma informed and survivor led manner, and to ultimately create a change in the culture to prevent abuse from occurring in the future. Tracy has been successful in building partnerships, writing successful grants, and designing and implementing programs that have positive outcomes and make a significant impact in the lives of survivors.
In 2009, the entire California State funding for Domestic Violence Programs were completely removed from the budget. NEWS lost over $200,000. At that time the organizations entire budget was $600,000. Tracy, along with the Board, quickly developed a plan that forced the organization to pare down to emergency services. It meant losing staff as well as cutbacks in programs. With the support of funders, NEWS recouped the entire $200,000. Today, the budget has grown to over $2 million, with 10 months of reserve and a diversified funding plan.
Tracy was successful receiving a $625,000 grant for NEWS Domestic Violence Housing First, which, in its first three months, has helped 11 domestic violence survivors move into apartments, and prevented homelessness for 14 others. Tracy serves as a co-chair of the Economic Self Sufficiency Committee focusing on issues aimed at creating equity and quality of life, she is a member of the Napa County Child Abuse Prevention Council Steering Committee and was recently elected to the Board of the California Coalition Against Sexual Assaults.