NEWS Domestic Violence Housing First Model...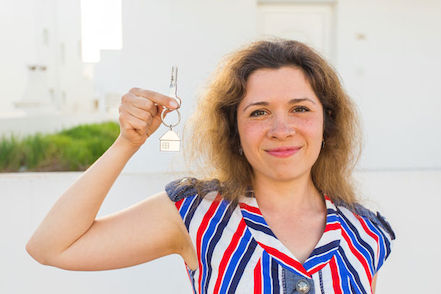 While NEWS has been over here, piecing together funding, and working with landlords, to find safe and affordable housing for its survivors of domestic violence and sexual abuse, people were taking notice. In the past year and a half, the NEWS Self-Sufficiency & Housing team has helped over 150 families in Napa County. NEWS received grant funding to provide housing services to survivors of domestic violence in October of 2017 from the California Governor's Office of Emergency Services (Cal OES) when they funded 33 non-profit agencies to implement the Domestic Violence Housing First (DVHF) model. Since NEWS received the grant, 42 families who were rendered homeless, as a direct result of domestic violence, are living in apartments of their own thanks to subsidies and services provided by NEWS. An additional 54 were able to go from the homes they were no longer able to afford to new apartments, and 58 receive bridge funds to help them remain safely in their homes.
---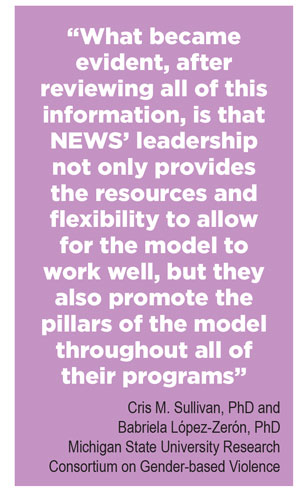 After statewide evaluation of the program, NEWS was highlighted as an exemplar of their outstanding work in the three pillars of the model. An evaluation team visited NEWS to get more in-depth information of how the model works in their agency in order to help them offer guidelines to other organizations. The NEWS implementation of the model is now being shared across the country and will soon be introduced in Europe. "What became evident, after reviewing all of this information, is that NEWS' leadership not only provides the resources and flexibility to allow for the model to work well, but they also promote the pillars of the model throughout all of their programs," says Cris M. Sullivan, PhD and Babriela López-Zerón, PhD from Michigan State University Research Consortium on Gender-based Violence, who prepared the report.
You can read more and view the entire report HERE.