School/Community Level
YOUTH WORKSHOPS and PRESENTATIONS
The YOUthMatter program facilitates workshops for classes or groups of young people during the school year that focus on defining healthy relationships, warning signs of abuse, navigating social media safely, understanding individual relationship rights, and identifying tools to use when exiting and unhealthy relationship. These workshops and presentations take place in health classes, leadership clubs, and school-wide events such as "Wellness Day".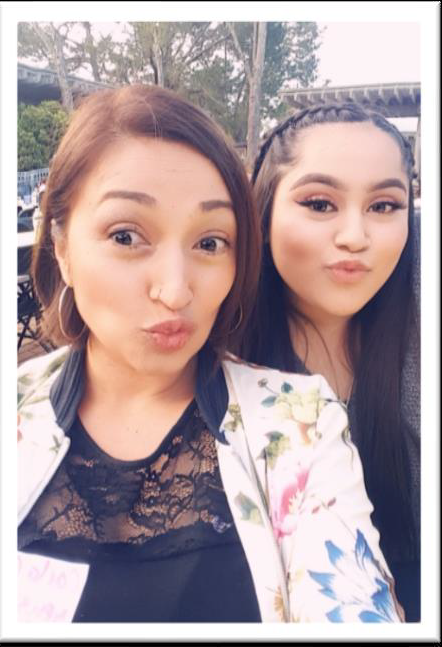 SCHOOL-WIDE, COMMUNITY, AND PARENT ENGAGEMENT
Throughout the year, YOUthMatter provides bilingual presentations to engage community and parent groups that focus on educating adults in the community about how to identify warning signs of abuse in young people, where to get help, and how to best support them. As well, YOUthMatter utilizes social media to engage students, teachers, and parents to get them thinking and talking about violence prevention subjects. Check us out on Instagram (@NEWS4Peace) #TDVAM and #Orange4Love.
TEEN DATING VIOLENCE AWARENESS MONTH: #Orange4Love CAMPAIGN
The YOUthMatter program hosts an annual national campaign to raise awareness about teen dating abuse called #Orange4Love during the month of February, Teen Dating Violence Awareness Month (TDVAM), a source of pride as it is the first of its kind in the Napa Valley. The YOUthMatter Program Manager works with youth in peer support and leadership clubs at middle and high school campuses across the county to organize events at their school. These youth practice their leadership skills by sharing information about healthy relationships, and quizzing participants about warning signs of abuse, types of abuse, and relationship rights.
To see more of what NEWS is doing for TDVAM, click HERE.
For more information, visit www.loveisrespect.org
FOR A LOOK AT THE CURRICULA UTILIZED BY YOUthMatter, CLICK HERE.
To request a presentation or workshop at your school or group, CLICK HERE to submit an inquiry.

FOR MORE INFORMATION: